Brilliant Bookkeeping Solutions That Make Your Books Shine
Our Services
We empower you about your finances & management systems.
AMR Business Services
Since their inception in 2007 AMR Business Services have become known for their brilliant bookkeeping services. Just as their clients have grown their businesses, AMR too has grown to offer much more than just bookkeeping alone.
AMR Business Services' staff is trained to assist and guide you across a range of services which you can utilise individually, or bundle into a complete business support package. Services include:
Bookkeeping
BAS preparation
MYOB sales and installation
Occupational Health, Safety, and Environment
Operations Policy and Procedure manuals
Training
Partnering with AMR Business Services comes with the peace of mind of knowing you have someone on your team who is up-to-date with the latest legislation and will keep your business records in perfect order – accurate and on time every time.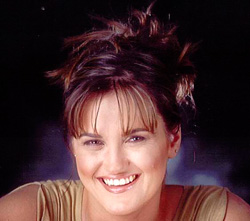 Annette Roderick
Owner, AMR Business Services
Address:
P.O Box 113, Murgon QLD 4605 or
P.O Box 9123, Burnett Heads QLD 4670
Mob: 0428 681276
Email: annette@amrservices.com.au

Do You Remember Why You Went Into Business In The First Place?
Was it for more personal freedom? Was it to build an asset and get ahead financially?
Either way, AMR Businesses Services understand that it probably wasn't to spend your life managing tax, accounting, and compliance issues.  That's why their business is to manage those tasks for you while you get on with the job of looking after your customers, growing your business, and enjoying your precious spare time when you get the chance.